Introducing MMS - Multimedia messaging capability across the US and Canada
Today, we are very excited to introduce an early preview of the new MMS capability for Plivo's messaging API platform. You can now send and receive MMS in the United States and Canada on all MMS-enabled Plivo long-code phone numbers.
Plivo enables businesses to engage and interact with their customers. This means as a business we are always looking to add new channels that consumers use daily. With Plivo MMS, businesses now have a new channel to communicate with their customers and the ability to create engaging visual experiences with pictures, audio, and video.
There are several ways our early customers are using MMS, including:
Marketing campaigns: To improve open rates for marketing campaigns Using rich media like pictures or videos.

Last-mile logistics: To identify personal information and shipping details using pictures and videos shared during delivery and last-mile logistics.

Collecting Account information: To collect account related information like pictures or receipts using MMS.
Sending and Receiving MMS messages
Sending and receiving MMS messages is very similar to sending and receiving regular text messages on the Plivo platform.
A POST request to the message resource URL
An API request to specify the image link in the "Media URL" parameter.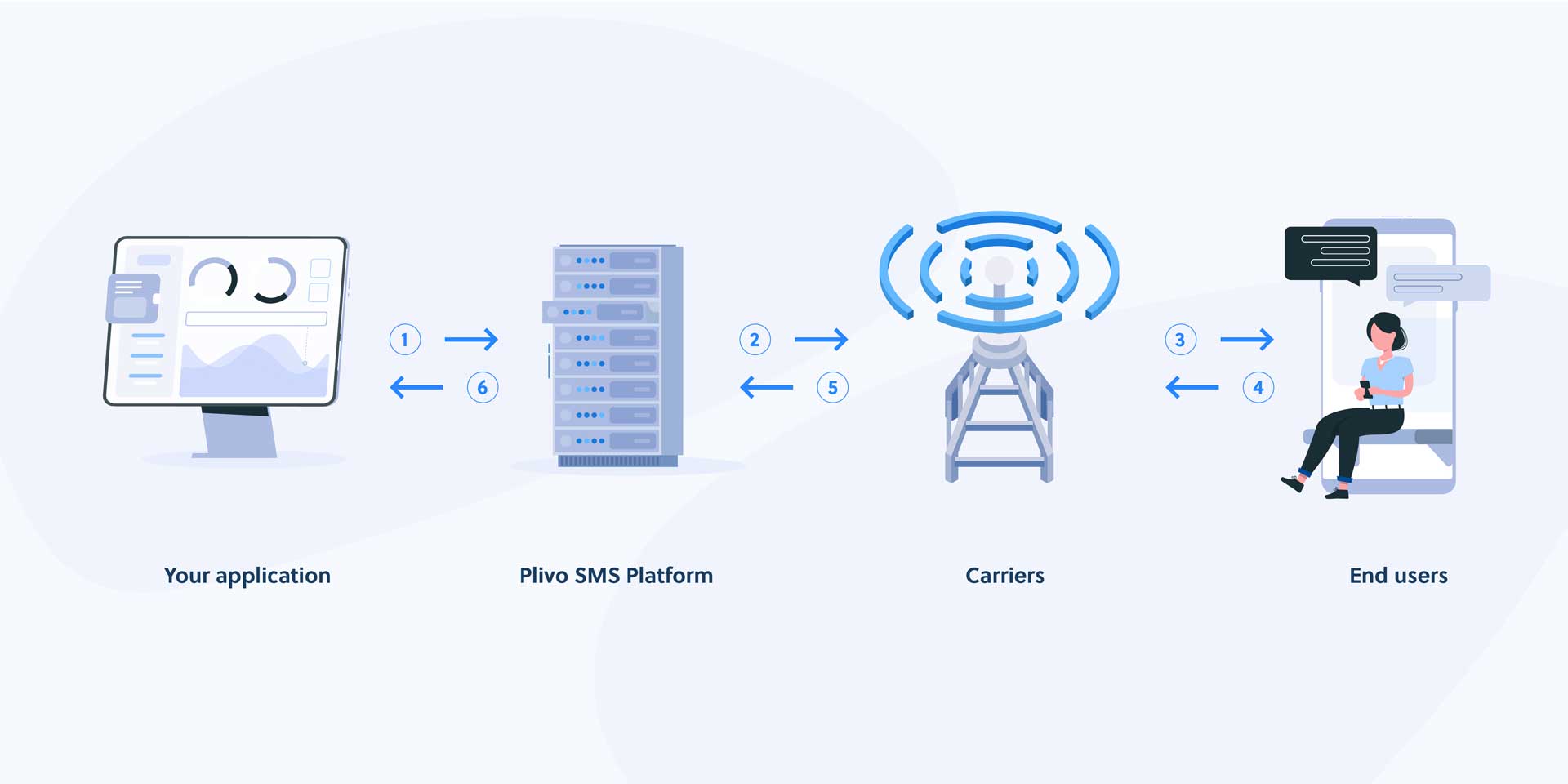 For more information, check out our FAQs and the detailed API reference.
Our MMS API includes the following powerful features:
Multiple Sender Types
Send and receive MMS using any number type (long codes, toll-free) across the US and Canada.

Variety of Formats
Support for a variety of formats like pictures (JPEGs & GIFs), emojis, audio (MP3) and video (MP4) for a rich multimedia experience.

Intelligent Picture Resizing (Coming Soon)
Plivo MMS API intelligently resizes your images to meet carrier guidelines and to ensure the best delivery across different carrier networks.

In-built Multimedia Storage
Plivo provides built-in multimedia storage for both inbound and outbound MMS to enable you to easily access and reuse the media for MMS.

Automatic MMS Converter (Coming Soon)
Automatic conversion of multimedia messages into an SMS when sending messages to MMS incompatible phone numbers to ensure better deliverability.
With our server SDKs and ready to use code samples its very simple to incorporate MMS in your applications in the most common programming languages.
MMS is currently available for the US and Canada on long code phone numbers, and US shortcodes and toll-free are both on the near-term roadmap. Pay-as-you-go pricing for the US starts at $0.016 to send and $0.008 to receive with deeper volume discounts on committed spends as you scale your usage. Visit https://plivo.com/mms to learn more.
---