PHLO - Plivo High Level Objects
Drag, Drop & Deploy. Embrace the new way of integrating communications in minutes.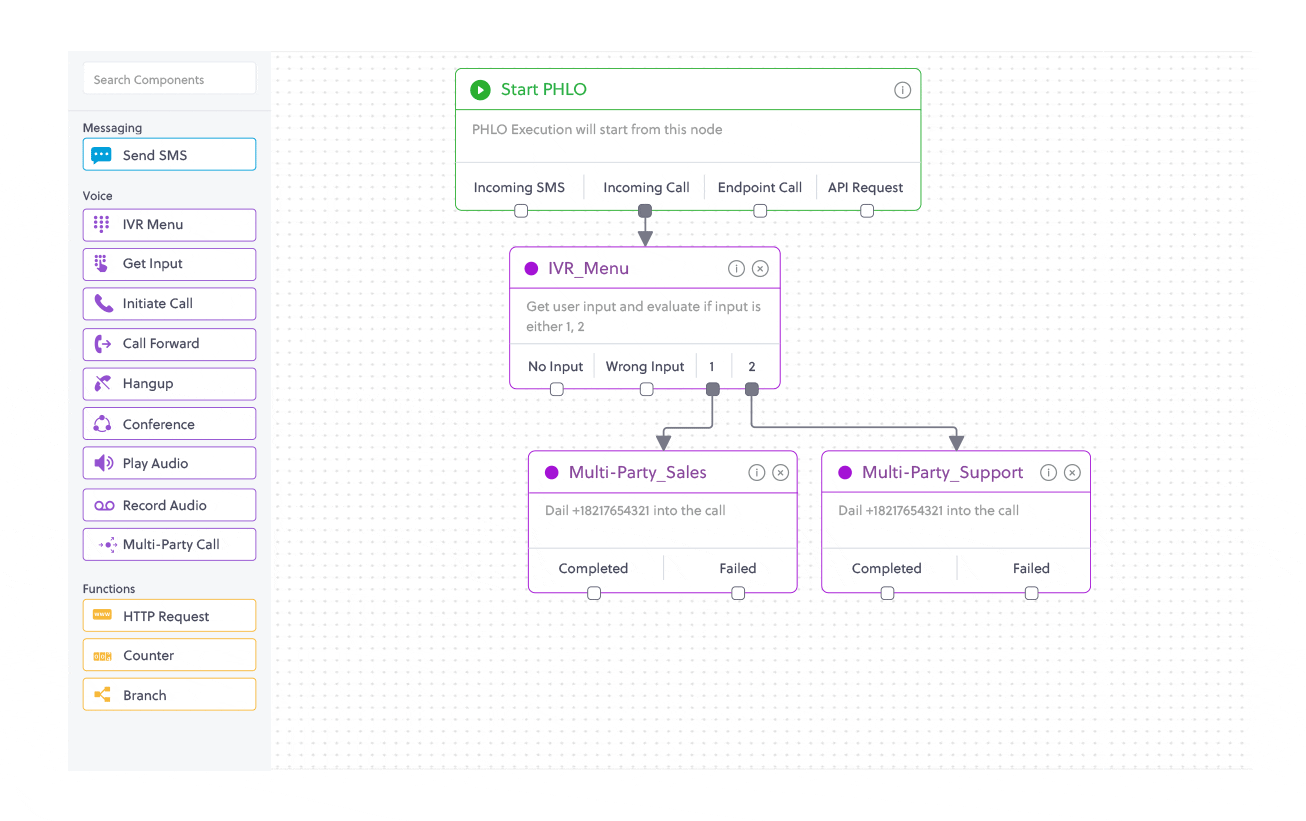 Read Less, Code Less, Ship More
Think, build, collaborate & deploy visually. Ship more working code, faster, with PHLO.
The API & XML way
The PHLO Way

---
Three Reasons you'll love PHLO
Shorter Development Cycle
Pre-built templates reduce code by 80%. You can still tweak it with your own custom code. Integrate & deploy with just a few clicks.
100% functional parity with API & XML
Entire Plivo API & XML set is supported in PHLO. Build from simple order notifications to full-fledged call-center, visually.
Building with PHLO is Free
You only pay for calls & SMS. Less time & effort to change business logic. Completely serverless and hosted on our infrastructure.
Powerful Pre-built Use-Case Templates
See how they are built using PHLO. Create your own in minutes.
---
PHLO Pricing
Building with PHLO is FREE, regardless of the scale. You only pay for Calls & SMS.