A Tour of the Plivo Console: Phone Numbers
We've just about concluded our top-to-bottom tour of the Plivo console. The only major area we haven't visited is Phone Numbers, the sixth icon on the main console menu. Clicking on that number-sign icon brings up a list of numbers rented by your account along with a button that allows you to rent more.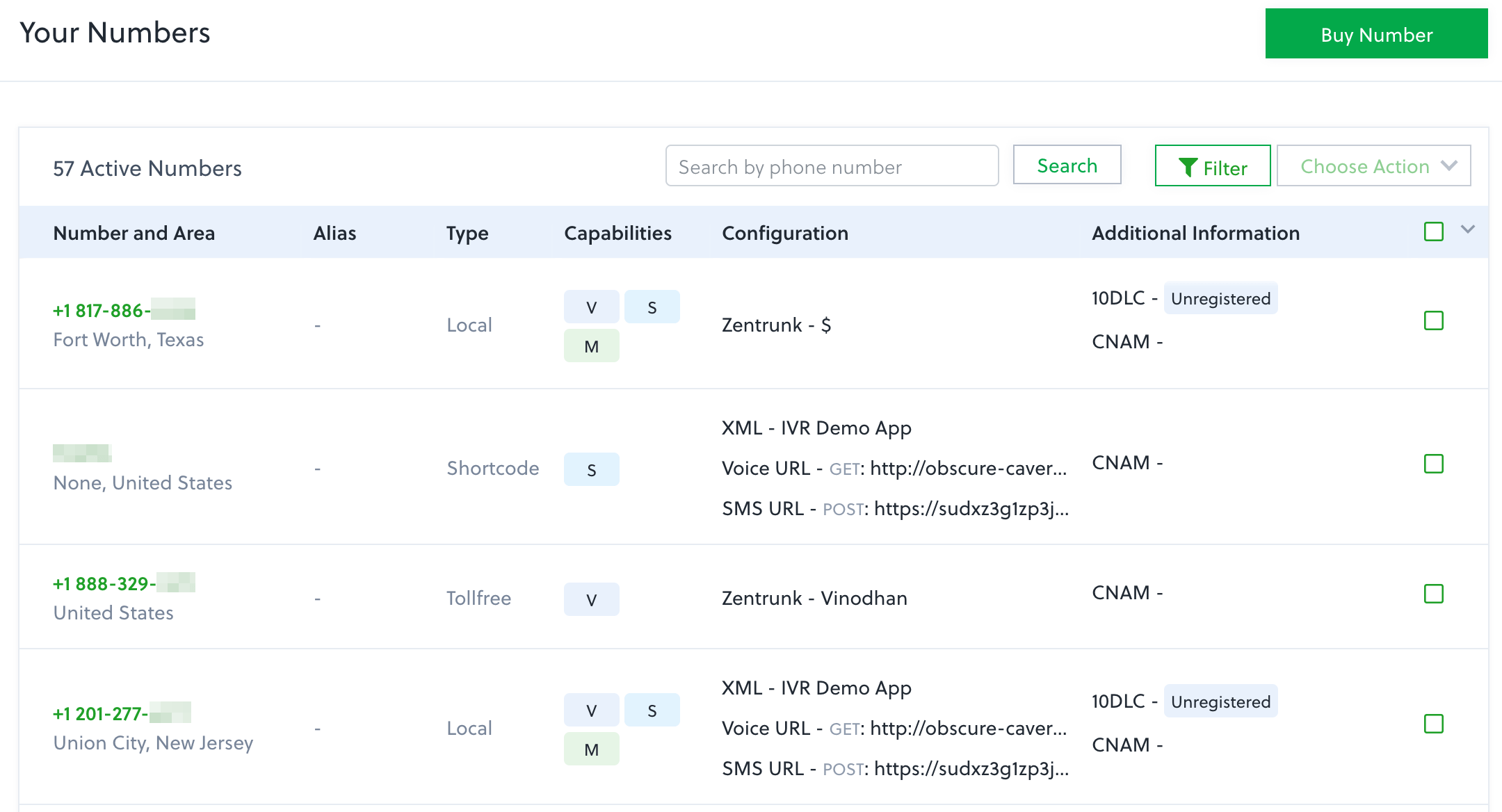 Eagle-eyed readers will note that the button you click to rent numbers says Buy Number. Tomato, tomahto — you get the exclusive use of the number, for which you pay a monthly fee that varies by country.
Clicking on any individual number on the list brings up a screen with detailed information about it, beyond the summary displayed on the list screen.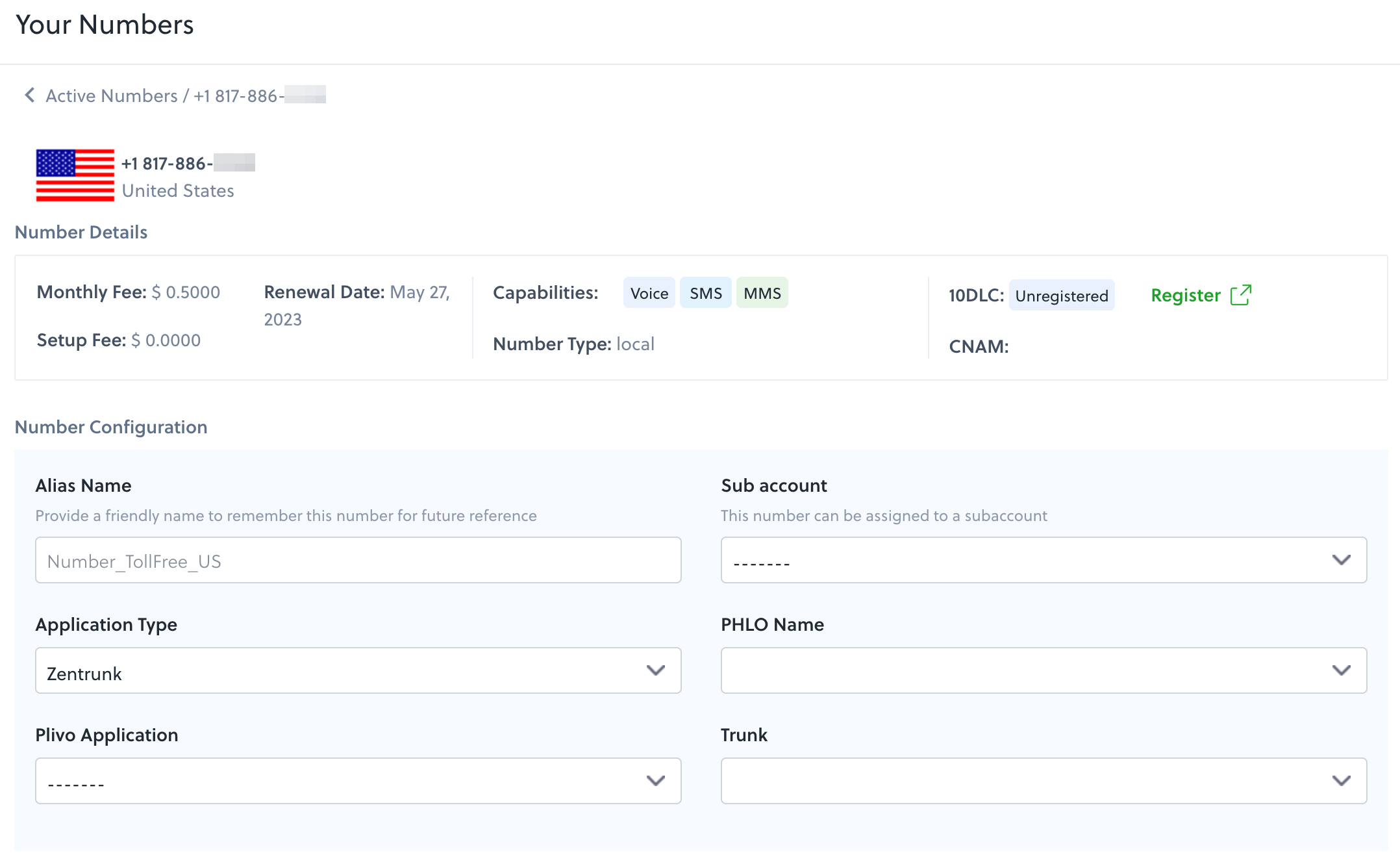 Renting a number
Clicking the Buy Number button takes you to a screen where you can search for the kind of number you want in any of the countries in which Plivo rents phone numbers.

When you've ticked the selection criteria and clicked Search, Plivo displays a list of numbers that meet your criteria. Next to each is a Buy Number button that you can use to add the number to your roster of active numbers.
The first list displayed on the Phone Numbers screen is all the active numbers rented to your account. Other available lists show pending, unrented, and port-in numbers.
Some countries regulate phone numbers and require that information be submitted to a regulatory authority before they can be rented. Such numbers are marked pending until a compliance application is submitted and accepted. You can fill out a compliance application by clicking on the appropriate menu item under Phone Numbers.
Unrented numbers are, as you'd expect, ones which you no longer rent.
You can port a phone number from another provider in to Plivo. Numbers in the port-in process appear on this list.
All three lists let you click on a number to see additional information about it.
The Rental Summary page shows an itemized list of all phone numbers you're renting.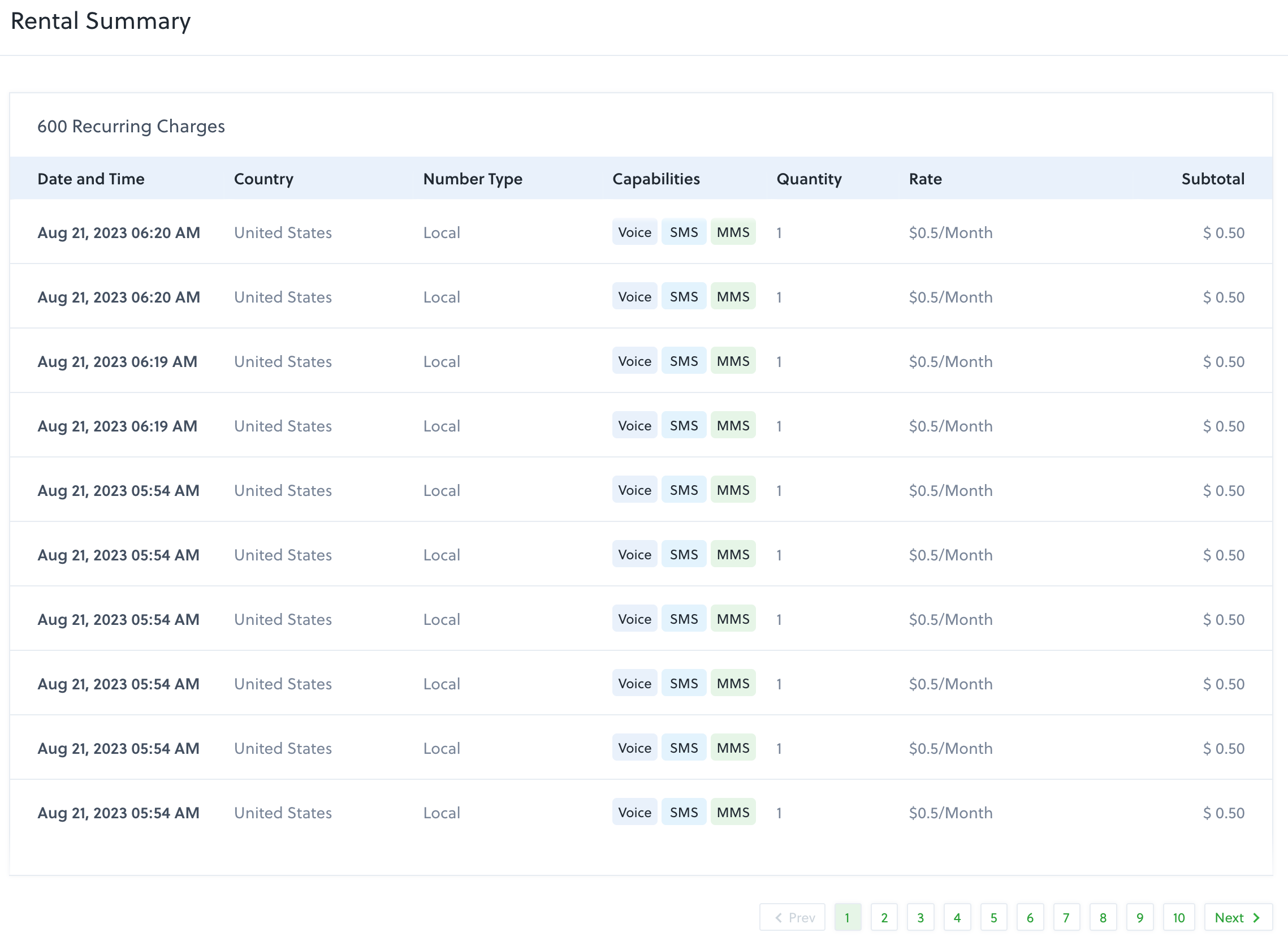 Bring your own carrier, bring your own number
Another menu item lets you bring your own carrier. You can also bring your own number to Plivo. With this feature, you can specify numbers rented from external carriers. After you bring them to Plivo, you can use them just like numbers you rent from us — for example in PHLO workflows.
The only item under Phone Numbers that we haven't touched on yet is Sender ID. Not all countries use sender IDs; the US and Canada are two that don't. Among the countries that do use them, regulations concerning sender IDs vary. You can whitelist your account for sender IDs from this menu.
Console tour: complete
If you found this post helpful, you should take a look at the other stops on our console tour: the SMS, Voice, Number Lookup, and Zentrunk menus.
The console menu contains a few additional choices we haven't stopped on. You can click on Documentation, Support, Billing, and Account and poke around yourself. You can also click on PHLO to get a look at our Plivo High-Level Objects visual design studio, which we've documented elsewhere.
---
By submitting this form, you agree we may contact you in the manner described in our
Privacy Policy
.