Zentrunk
Zentrunk is Plivo's SIP Trunking service that provides global coverage for your outbound and inbound voice calls. More than just a regular SIP Trunk, Zentrunk works with your current cloud or on-premise communications infrastructure. Whether you're looking to increase capacity of your current telecom stack, increase coverage and phone number inventory, or extend your on-premise infrastructure to the cloud, Zentrunk can get you started instantly. No minimum spends, carrier negotiations or long-term contracts to maintain, Zentrunk lets you provision SIP Trunks instantly through our user interface.
Zentrunk Outbound SIP Trunking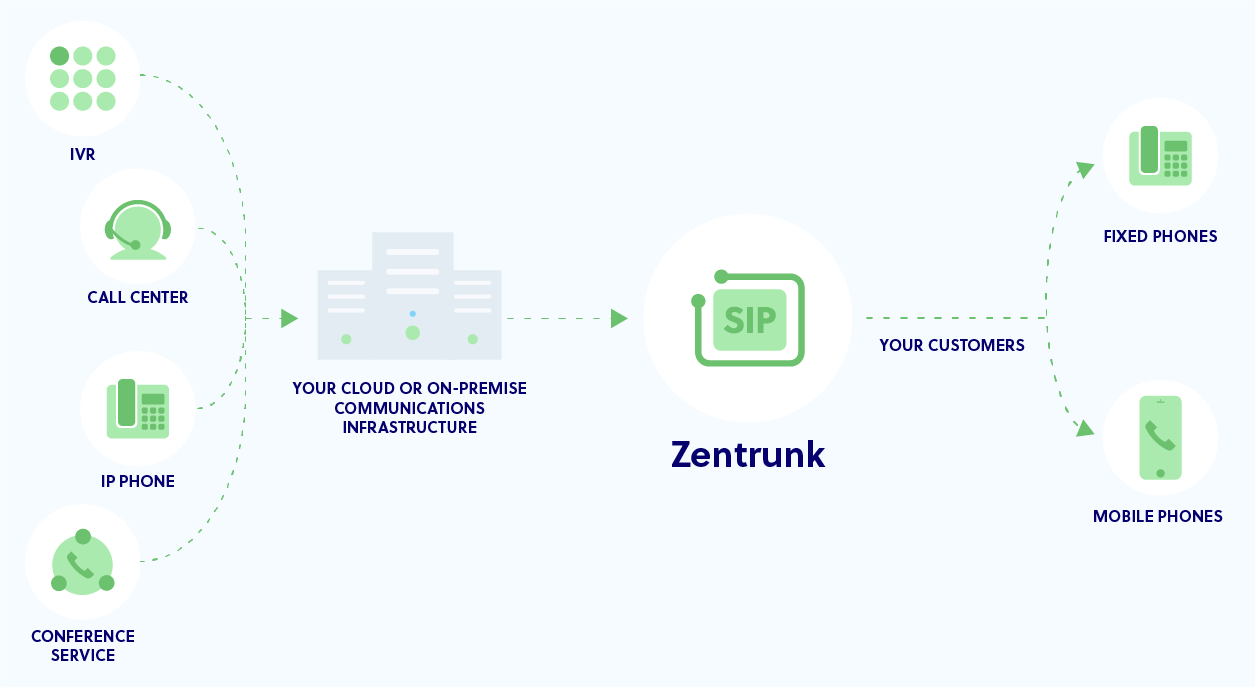 Zentrunk's Outbound SIP Trunks enable you to reach fixed and mobile phones in 200+ countries. There are no limitations or restrictions on channels or ports. Every trunk comes with unlimited concurrent call capacity. Get all the standard features of a Telco (i.e., dynamic CLI, DTMF support, per second billing) and more (e.g., secure trunking, fraud detection, instant provisioning). You only pay for what you use, with no long term contracts.
Zentrunk Inbound Phone Number DIDs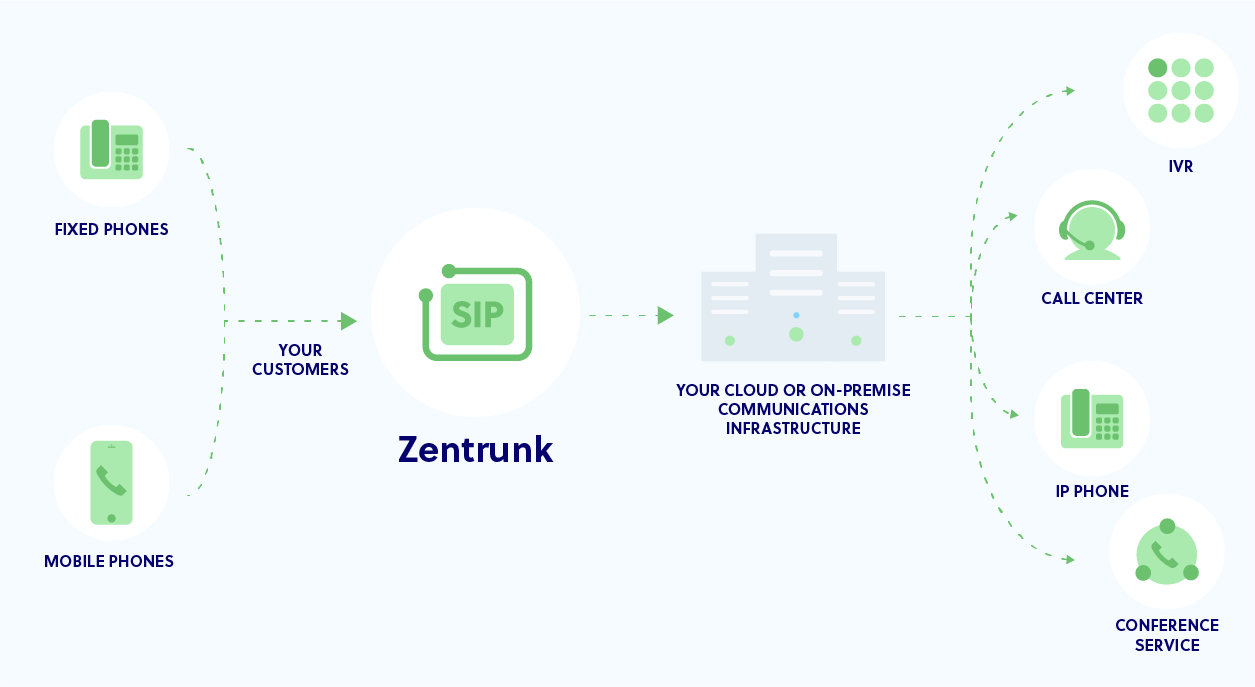 With Zentrunk, you can have instant access to inbound DID phone numbers in Plivo's over 5 million phone number inventory representing over 60 countries. Each phone number comes provisioned with unlimited concurrent call capacity. Zentrunk customers can also instantly search, filter, and provision fixed, mobile, toll-free, and SMS enabled phone numbers through the Zentrunk API or user interface. Our carrier team is also standing by to help you port your phone numbers to Zentrunk from your current provider.
---
Did you find this page helpful?
×