Plivo's Approach to 10DLC
Over the last few years everyone in the SMS messaging space has been coming to grips with 10DLC, the new standard in the US for application-to-person messaging using long codes. Mobile network operators (MNO), communications platforms as a service (CPaaS), and businesses that use SMS have all had a lot to learn. Plivo's evolving approach has won praise from our users.
Plivo customer Fluent is one of many who've come on the journey. Fluent Senior Manager for CRM Sharita Passariello says, "I've gone through the 10DLC registration process with several vendors, and I see lots of advantages to Plivo's approach. I love the self-service console and ease of use. With some other providers, I can't sign on to their portal and register a brand or a campaign and have it approved within a couple of hours. It's really nice that with Plivo I can go in and do it myself, and the turnaround time for approvals seems very quick. Most of the time I can get a campaign up and running within a day or two."
Passariello also joined us for a webinar on the keys to SMS marketing success in 2023.
10DLC background
Where did 10DLC come from? To protect their customers, mobile carriers needed to make sure that businesses were registering their long codes for A2P use cases. When they register, companies have to provide details about their businesses and use cases (brands and campaigns) so the carriers can check them for legitimacy and appropriateness. Each carrier has come up with penalties for not registering 10DLC numbers, which include surcharges, fines, increased filtering, decreased throughput and deliverability, and the potential to be blocked from sending SMS messages. 
If you're using long codes for A2P texting, 10DLC registration is now mandatory.
Plivo lets you register brands and campaigns and link numbers to them through the Plivo console. The self-service approach makes 10DLC registration faster and easier than relying on a vendor's support team.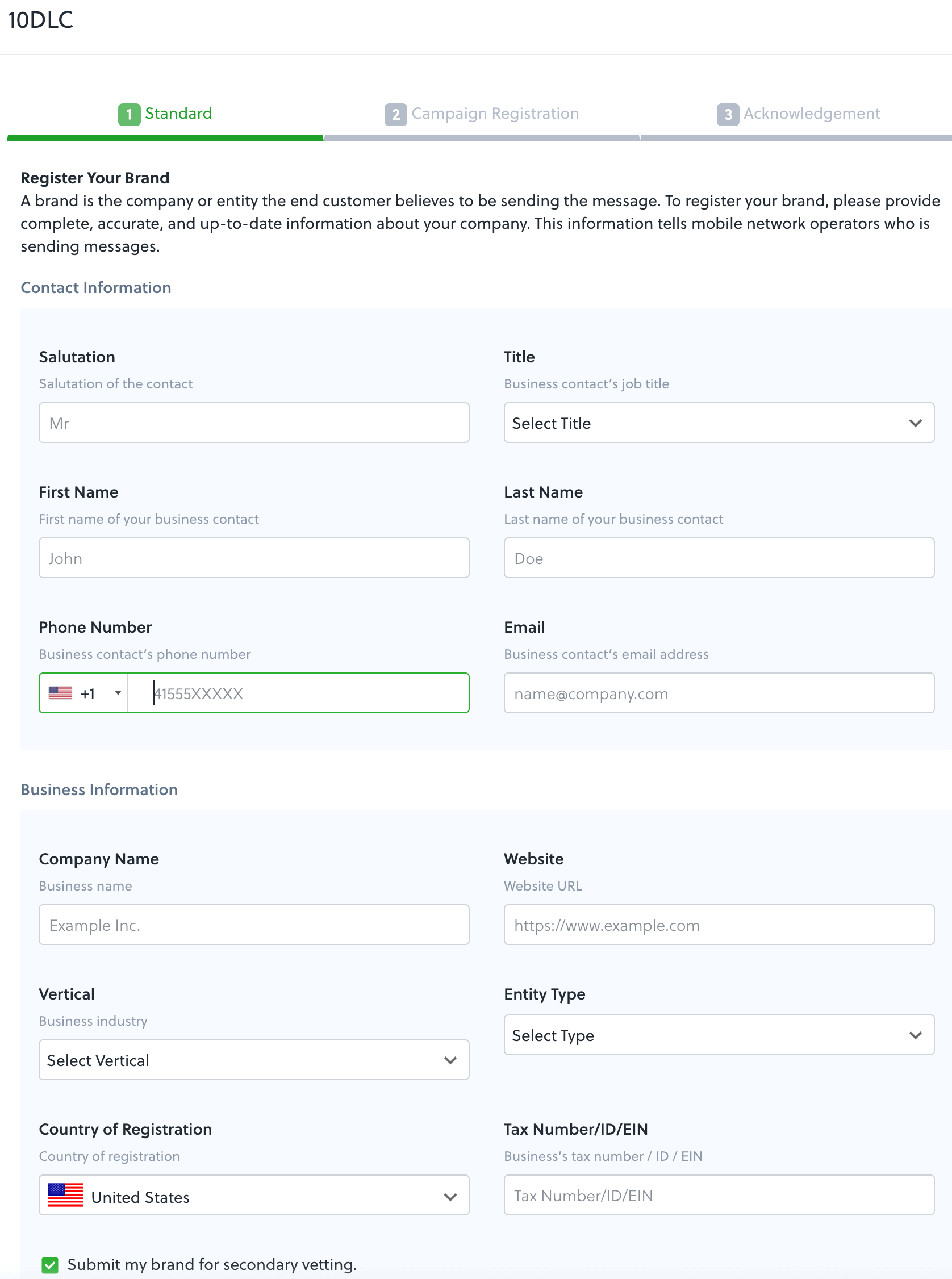 10DLC is a win-win for both consumers and businesses. If you haven't yet jumped on the bandwagon, register now to reap the benefits and avoid disruptions to your SMS business strategy.
---
By submitting this form, you agree we may contact you in the manner described in our
Privacy Policy
.