Zapier
Here's what you will need to start using the Plivo app on Zapier:
When you start creating a Plivo Zap, you will be asked to connect your Plivo account.

When you click "continue", you will then be asked to enter your Plivo auth ID and auth token.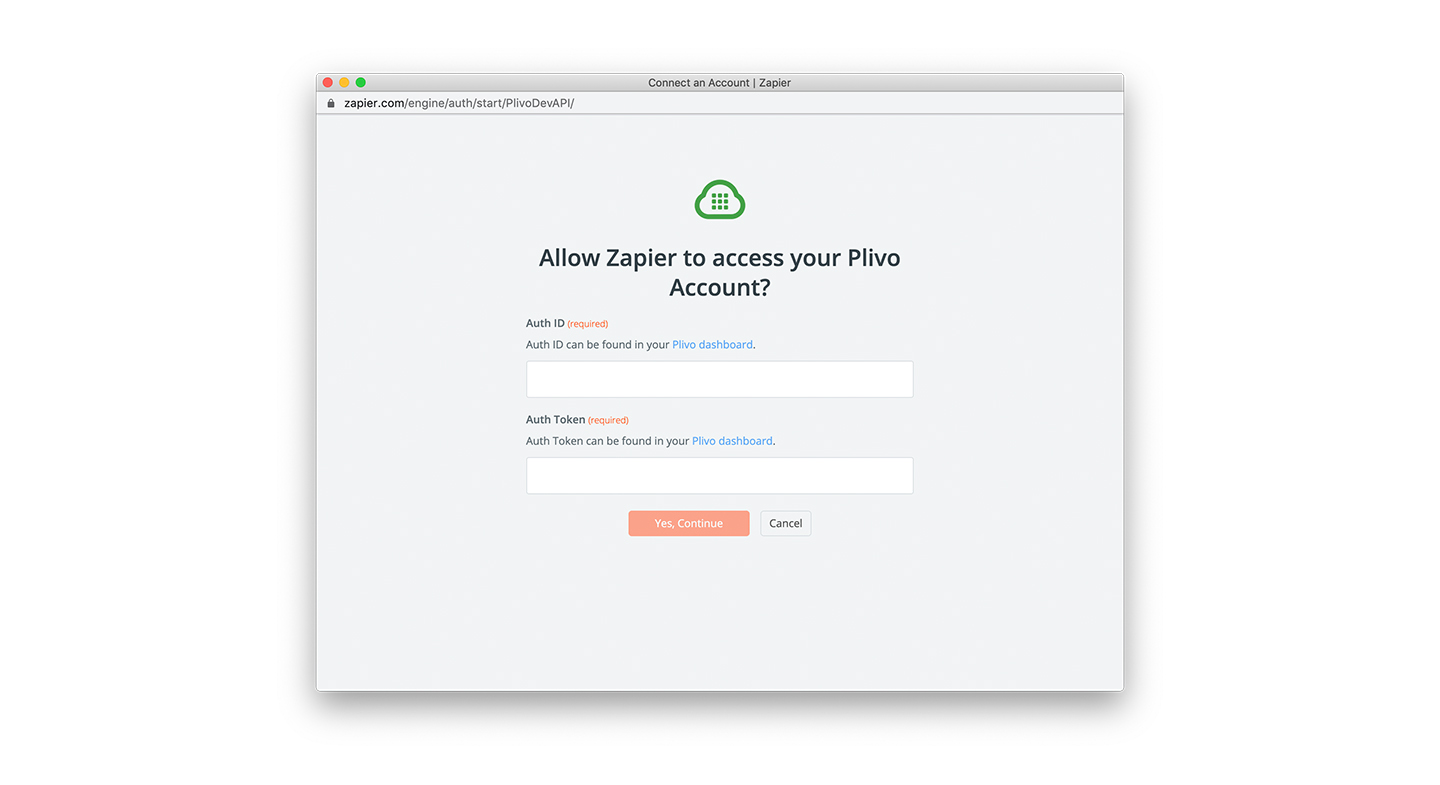 If the Auth credentials are correct, you will have your Plivo account connected successfully with Zapier. You can then choose the trigger event and proceed to the next step.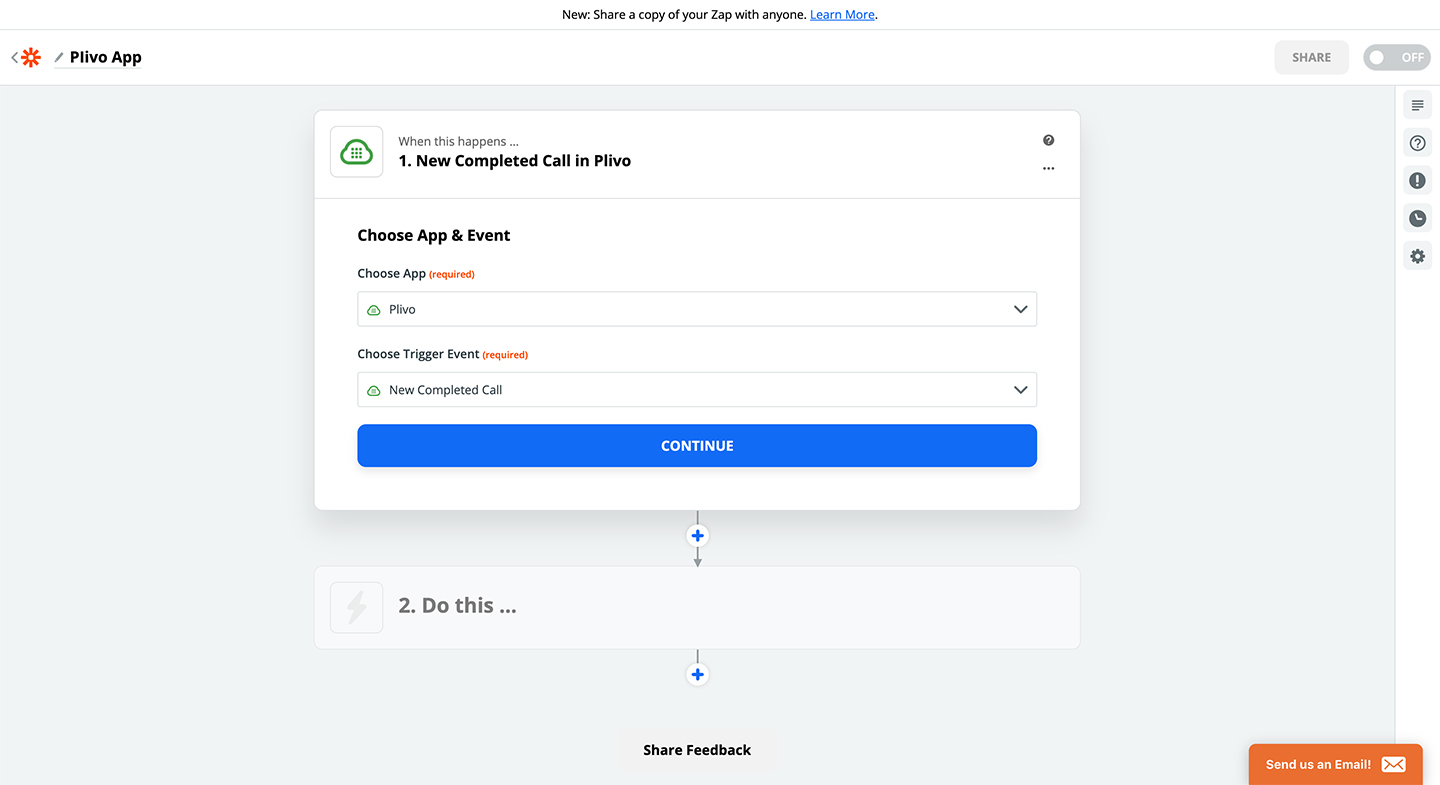 Once you have selected the Trigger event, you can initiate a test trigger!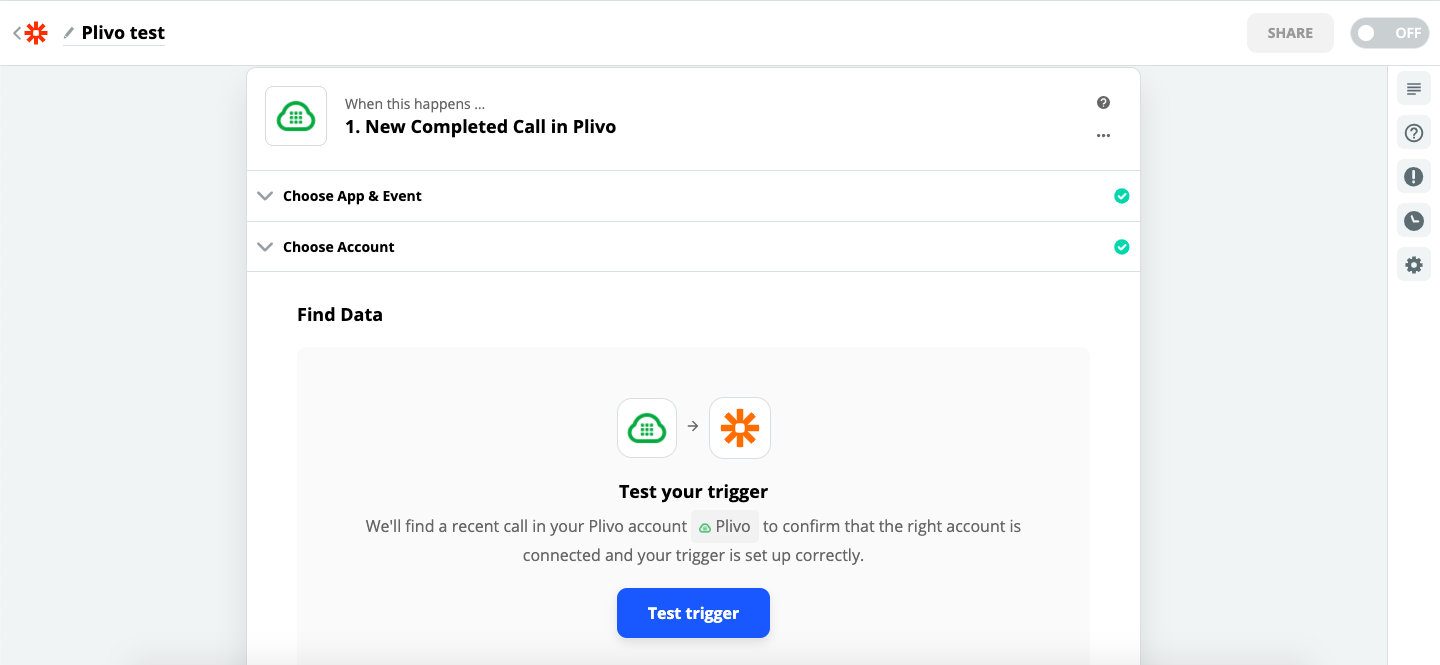 Supported triggers
You can use the following triggers to trigger your Zap:
New SMS

INSTANT TRIGGER

: Triggers when you receive an SMS.
New Completed Call: Triggers after a call is completed.
Note:
Using the New SMS trigger will override the message_url associated with your Plivo number if you have already set it.
Supported searches
You can perform the following searches on Zapier:
Find Number: Finds a phone number by service type.
Supported actions
You can perform the following actions in your Zaps:
Make Call & Speak Text: Make a call and say a message.
Send SMS: Sends an SMS.
Make Call & Play Audio: Make a call and play an audio.
Note:
If you are using a Plivo trial account, you can send messages and make calls only to verified sandboxed numbers.
Popular things to do with this integration
Report any feedback or problems with this integration by contacting the Plivo Support team.
Next steps
🥳 Thank you! It means a lot to us!
Thank you so much for rating the page, we would like to get your input for further improvements!
Thank you for your feedback!