Get Started 
Sign up for a Plivo account
When you sign up with Plivo, we give you a free trial account and free credits to experiment with and learn about our services. You can add a number to your account to start testing the full range of our voice, and SMS features. To test our WhatsApp messaging, follow our WhatsApp onboarding guide. 
Follow these steps to get a free trial account:
Sign up with your work email address.
Check your inbox for an activation email message from Plivo. Click on the link in the message to activate your account.
Enter your mobile number to complete the phone verification step.
Sign up with your work email address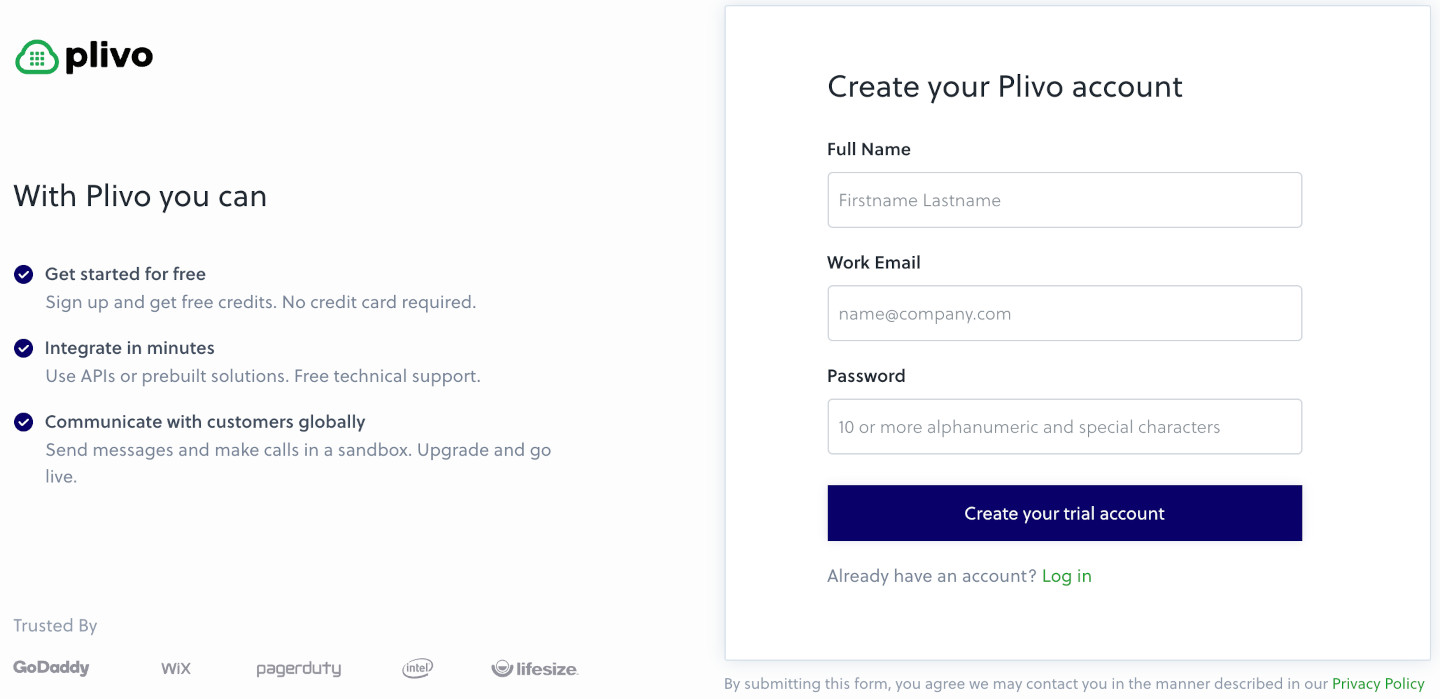 If you have any issues creating a Plivo account, please contact our support team for assistance.
🥳 Thank you! It means a lot to us!
Thank you so much for rating the page, we would like to get your input for further improvements!
Thank you for your feedback!