Airsorted Takes the Hassle Out of Home-Sharing
To improve the guest experience, Airsorted adopted SMS notifications and created a new call center in which every property maintains its own virtual phone number for faster, personalized guest communications.
Gone are the days of traveling to a dream destination and the only option for your stay is a standard hotel room. The rise of home-sharing has brought about a complete transformation in travel where visitors can get a truly local experience—all while taking advantage of a home away from home.
Homesharing is a boon for property owners, too. It holds the promise as an easy way to create revenue from a property. Instead of a vacant apartment, room in a house, or vacation home, you just list it, rent it, and move on to the next guest. That simple process is true in theory. But, in reality, there's a lot more that goes into home-sharing.
Airsorted founder James Jenkins-Yates encountered some time-consuming challenges when he was renting his own property in 2015. He quickly realized that cleaning, arranging the keys, communicating back and forth with guests, and dealing with problems and inquiries that might arise were issues he needed to address constantly. He looked for a solution to solve these problems, but there wasn't anything on the market. Jenkins-Yates realized he wasn't the only one with these challenges, and Airsorted was born.
Our main goals were to increase the property's yields and handle everything from cleaning to laundry, key exchanges, guest communication, requests for reviews, marketing the property, setting up the most professional pricing, and so much more,
~ Piotr Matuszkiewicz,
Engineering Manager, Airsorted.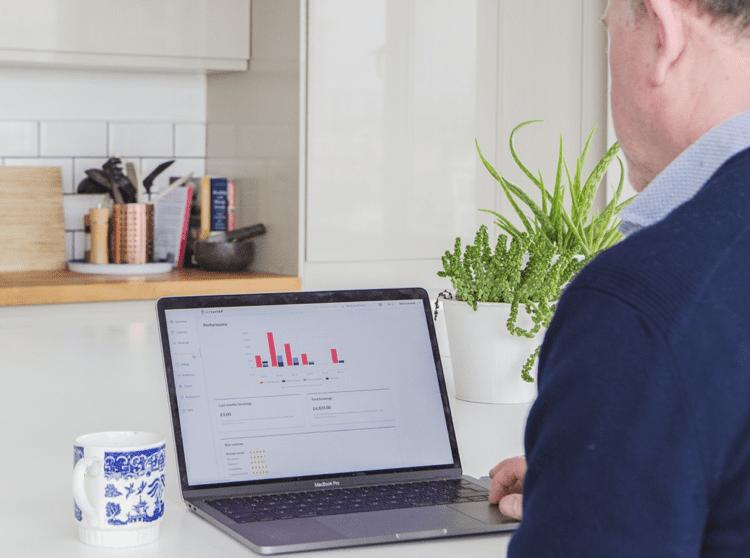 "We wanted to take all of these tasks off hosts' hands and make the experience of short-term lets as easy and hassle-free as possible. Now we're the largest company offering this type of property management in the world."
It takes a superior, professional service to build trust with both owners and guests. And Airsorted has made this trust - along with a fantastic customer experience - its primary goals from the very beginning. That means taking care of each and every detail—starting with how the company communicates with guests.
Adding SMS and Voice
For any particular property, Airsorted will list the rental across a variety of home-sharing platforms. Once a booking is made, Airsorted syncs with the platform and the booking then appears in their system. This is where the first communication between Airsorted and the guest is established.
Previously, Airsorted solely relied on emails and messages on the individual home-sharing platforms, but they quickly learned that guests do not always check their emails, especially if they are in a new country or don't have access to Wi-Fi. SMS and voice communication became an important addition to emails. Since the mobile phone is so ubiquitous, Airsorted can make communication much more effective and seamless with guests.
When a guest has booked a rental, we send a set of automated SMS messages using Plivo. There are several different reminders sent, including payment, verification, check-in, check-out, and review requests.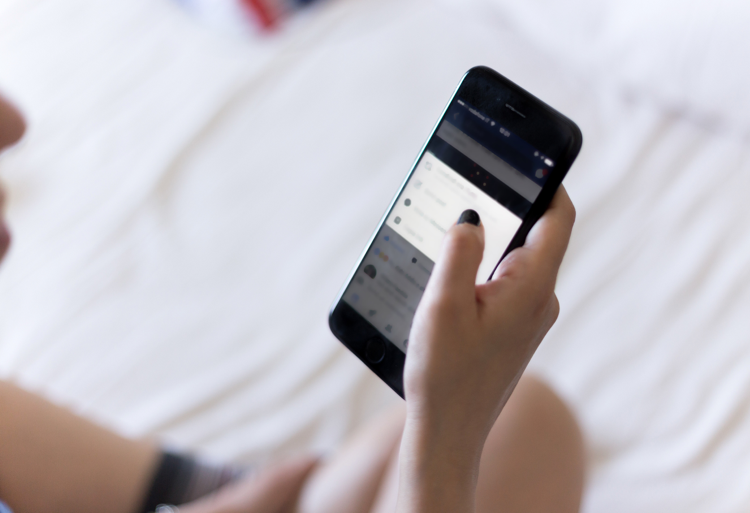 "We can always send the messages from the same phone number for each property, which keeps a great consistency and user experience." Matuszkiewicz says.
Airsorted has increased its use of SMS exponentially—and the numbers keep growing. Most recently, the company had 4,420 virtual numbers in seven countries, having sent 427,078 automated messages and received 120,747 SMS messages from customers. They have also sent 160,628 SMS messages as a response.
Creating a better calling experience for guests
For each of the properties, Airsorted assigns a fixed virtual number rented from Plivo, and that virtual number stays with the property as long as the host is a customer. The number is provided to the guest as a contact number for Airsorted's support and property management teams. All automated text messages use the number. If a guest decides to call or SMS about the property—whether it's a flight delay or an issue about the property—Airsorted can identify the caller not just by their own number, but also by the number they are calling through. To date, Airsorted has received around 100,000 calls on numbers from Plivo.
This type of customer identification is made possible through the application setup and webhook from Plivo. The call is redirected to Airsorted's call center solution of Natterbox in Salesforce. The guest experience representative immediately sees the caller ID, and can then bring up all the details regarding the property and guest. And it all happens within a couple of seconds.
Before greeting the guest, they see the details that are useful for them to effectively communicate with the guest,
"Instead of having this regular, heartless call center experience and asking, 'Please give your details or the booking number,' the guest experience representative can address them by name and know exactly which property they are renting."
While a personalized customer experience is of utmost importance, Airsorted is also building trust and confidence with the guest at the same time.
"We have created a seamless experience for the guest, and it builds confidence that they will get the help they need," Matuszkiewicz says. "It has a measurable impact on the review after their stay, too. If they're provided with great support—even if the problem seems to be on our end or there was something wrong with the property—and are helped in an effective way, that has an impact on the review. It is more likely to be positive than negative."
The identified numbers make a difference in Airsorted's bottom line as well. Guest experience representatives can serve more inquiries because they don't need to spend time obtaining auxiliary information from the guests and looking them up in the system. They can immediately assist the guest with whatever they need and move on to other calls faster. According to Matuszkiewicz, it's a huge part of their solution and makes them stand out.
"Companies usually try to either identify the caller or sender by their phone number—not by the phone that they are reaching," Matuszkiewicz says. "It works great and without much maintenance because, from day one, we had Plivo's applications and very clear documentation that made it very easy to set up. The core of our workflow is Plivo's webhook on incoming calls, adding some metadata on our end, and then redirecting. It was just so easy to implement, and made Plivo a clear winner over any other competition."
---
Integrate with Plivo's Voice API & SMS API today!
Create an account by signing up for free or get in touch with us