The co-founders behind Voicemail+ just launched their app last week and we're excited to be featuring them as our case study for transcription services. Voicemail+ is a visual voicemail app for iPhone, and built using Plivo's automatic transcription services.

Voicemail+, a visual voicemail app for iPhone, chose to build on Plivo's transcription service because of its accuracy and low cost.
Situation
In the hunt for a simple and cost effective solution for visual voicemail, the founders of Voicemail+ found themselves paying a surplus of £20 a month just for the feature. So instead, built a simple solution that not only transcribes your voicemails into text in a beautiful interface, they also added multiple features to help manage daily voicemail clutter.
Solution
Upon researching for a solution, Voicemail+ looked for a simple platform that had a transcription services that also had reliable forwarding capabilities. Voicemail+ chose Plivo because of its accurate and reliable transcription service. More over, Plivo's competitive price still allowed for a widely accessible price point for their users. And Plivo's simple integration meant that founders of Voicemail+ could focus on their app and server backend.
Now, for as low as £2.99 a month or £19.99 for a year, Voicemail+ brings a minimalist native interface that helps organize voicemails into simple text transcriptions.
Voicemail+ Features
Match your messages to your contacts
Text transcription of every message
Forward your voicemail messages to an email address
Push notifications when you receive a message
Uncluttered and Apple-like user interface
Visit Voicemail+ for more details on the product.
If you're currently comparing alternative solutions, check out our Twilio Alternative page. We even have a pricing scenario comparison based on your selected usage.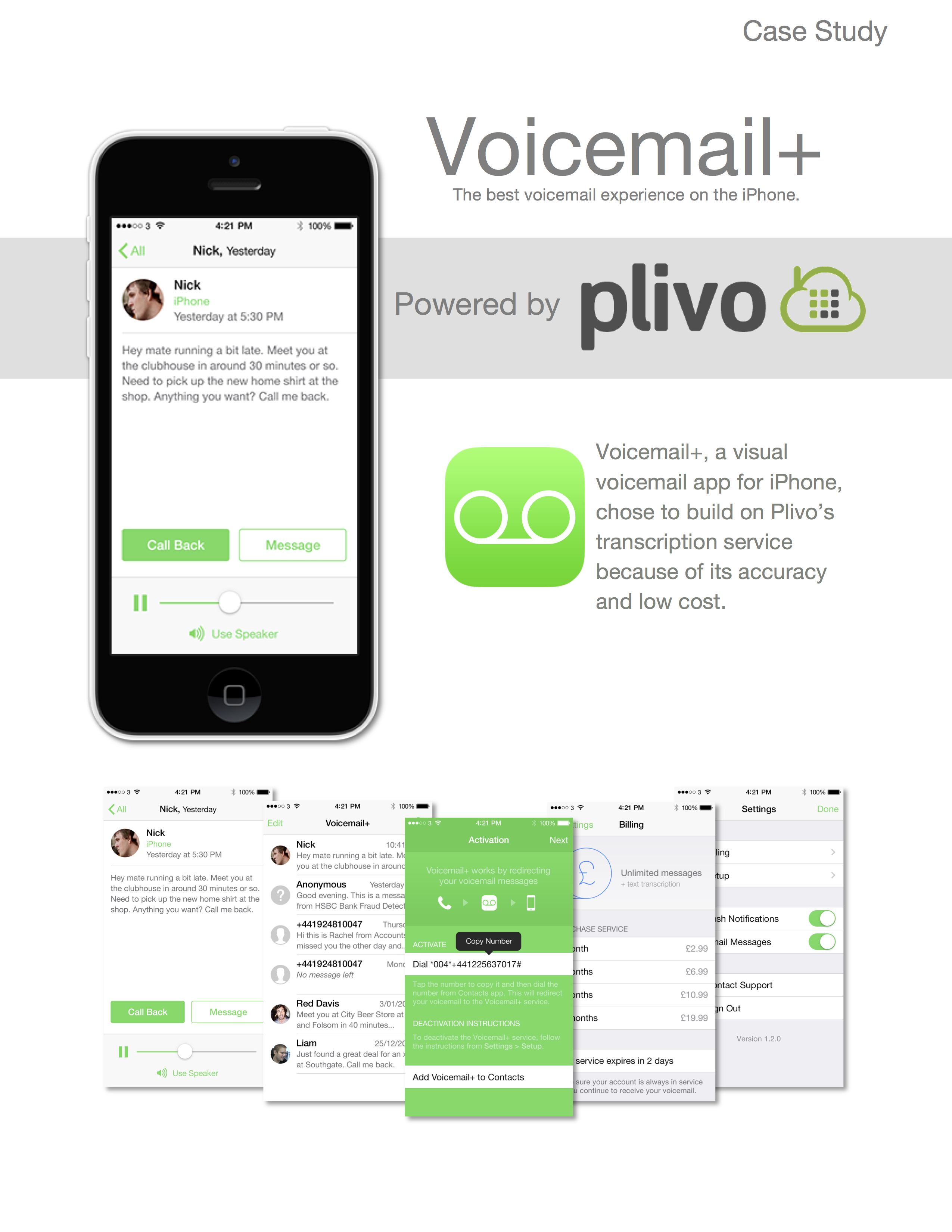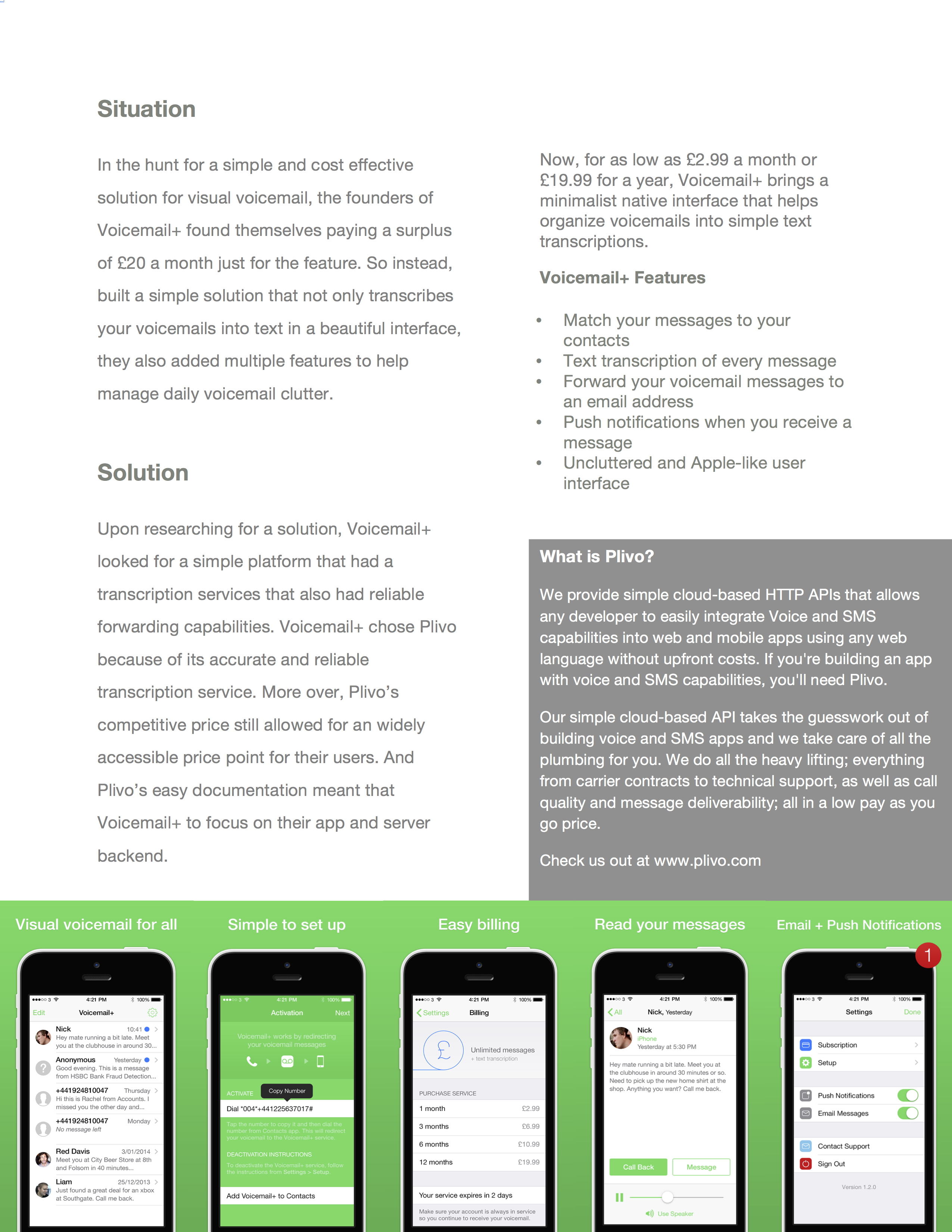 ---