We have noticed that a search for 'plivo' on Google throws up a Twilio ad (check the image below). The fact that they've taken notice of an open source version of their offering is flattering indeed. Just one thing though – Twilio could do better with a proofreader. The copy should read 'Phone Calls' and not 'Phones Calls'. Since everyone keeps asking, we built a little Twilio Alternative page to give our readers a better comparison of our services.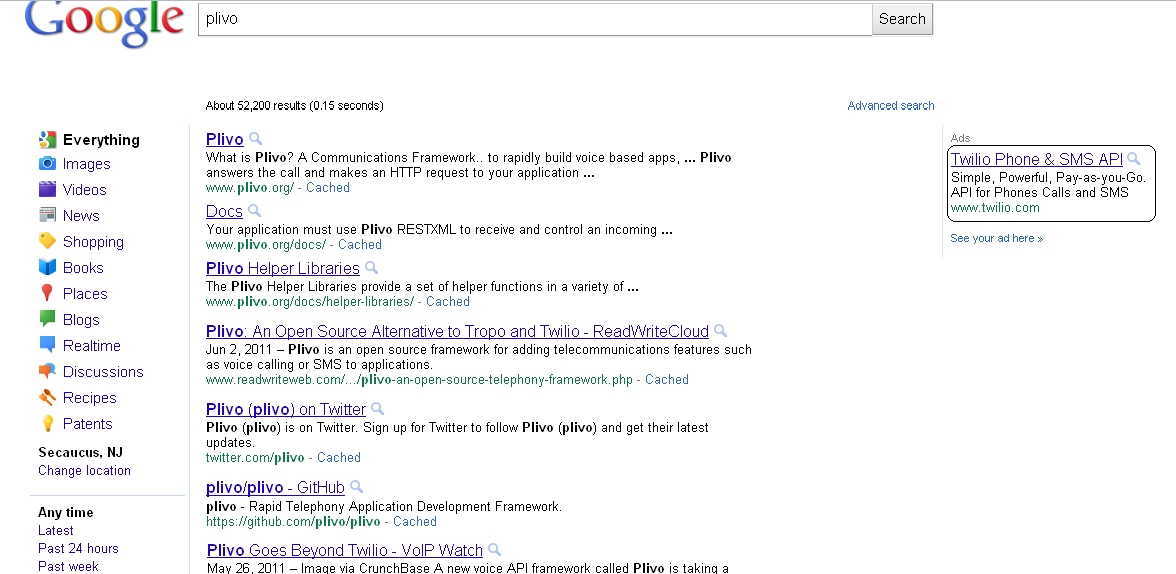 ---
Subscribe to our newsletter
Please enter a valid email address.