Vince Dasta, founder of Layer Four and Simple Vox, just launched a book on Building Phone Applications with the purpose of teaching people how to build business phone solutions at "virtually no cost". The book goes in-depth on building phone apps in PHP and uses Plivo Cloud, Digital Ocean, and DNS. So naturally, we partnered with Vince to give our readers some special deals (see below).
Why Vince Wrote This Book:
Since high school, Vince has been building phone applications that would eventually lay the foundations for his own startup. Now that voice and SMS API providers such as Plivo have lowered barriers for businesses to take control of their own phone systems, Vince saw a great opportunity to share what he knew about building these applications. Since then, Vince has been on a mission to democratize the way people solve business problems because he believes that voice services shouldn't come at a "900% markup" and that everyone can be taught how to implement phone APIs.
In this book I will show you from the ground up how to leverage the latest VoIP technology, services and tools to create your own phone platform that does what you want, is infinitely customizable, and has virtually no cost whatsoever." - Vince.
Why Vince Chose Plivo:
Vince wrote extensively about how he chose our Plivo as the featured voice API service for this book. In summary, Vince highlighted several of our key features including SIP support, existing carrier integration (i.e., BYOC), competitive pricing, and device registration. Being the first voice API service to offer native SIP support gave us a lot of leverage to support our customers who already had existing carrier infrastructures (read more about BYOC) and in Vince's case, he was also able to register his devices directly using a SIP endpoint without any hacks or middleware. All of this is available in our competitive pricing which made the case for the ability to build voice and SMS business applications affordably. You can read Vince's entire post on his blog and compare us with Twilio on our Twilio alternative page.
What the Book Covers:
The book has 3 main sections. Section one covers why companies should be using their phones more effectively and how leveraging voice and SMS applications can help beat out the competition and even delight your customers. Section two goes into hands-on tutorials with full code examples on how to build voice and SMS applications to improve your customer experience. Section three covers more details on building applications on Plivo Cloud vs. Plivo Open Source and the key differences between Plivo and other Voice API services out there, as well as methods of making your voice and SMS apps more resilient.
Here's a list of the step-by-step guides included in the book:
Two Factor Authentication with Voice interaction.
Two Factor Authentication with SMS one time passwords.
Two Factor Authentication with interactive SMS login approval.
Marketing Automation by integrating MailChimp and SMS.
Interactive Voice Response platform for customer support
Virtual number service, create a Google Voice system.
Conference Bridge with proactive reminders and scheduling.
Appointment scheduling and reminders system integrating with Google Calendar.
A complete small business PBX platform that powers SIP phones.
Special deal for Plivo readers: Use the coupon code "plivo20" to get 20% off any book package. First 100 people to purchase Vince's book also get $20 worth of Plivo credits (expires August 12, 2014 and valid once per customer).
$24 for the book in PDF, ePub, and MOBI formats.
$49 for the book in all three formats, plus all examples and source code.
$99 for the book in all three formats, all examples and source code, plus 3 video tutorials on building the small office phone system with Plivo and Digital Ocean.
Purchase the book starting at 9am PST February 17th, 2014 at http://vincedasta.com/books/building-phone-applications/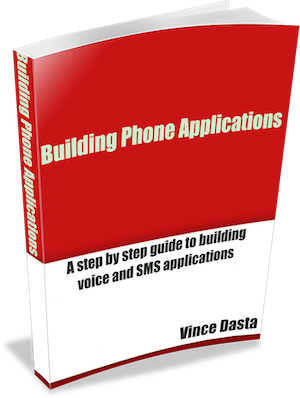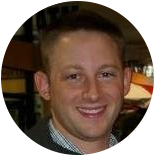 Vince Dasta is the founder of Simple Vox, and the author of Building Phone Applications, a step by step guide to building voice and SMS applications. Vince also has many years in the telecommunications and consulting industry where he started his career by running a dial-up BBS out of his basement in high school.
---
Subscribe to our newsletter