We're peeling back the curtains to show you how to post details of incoming calls, recordings and voicemails on your Plivo number to HipChat through HipChat APIs. We've created a HipChat IVR Bot that sends real-time call information to our own Sales Call room using HipChat API, to give our sales team caller and routing info. After each call is complete, our bot also sends the URL of the call recording to the HipChat API so that our sales team can have access anywhere anytime. Here's a demo video with our HipChat API integration: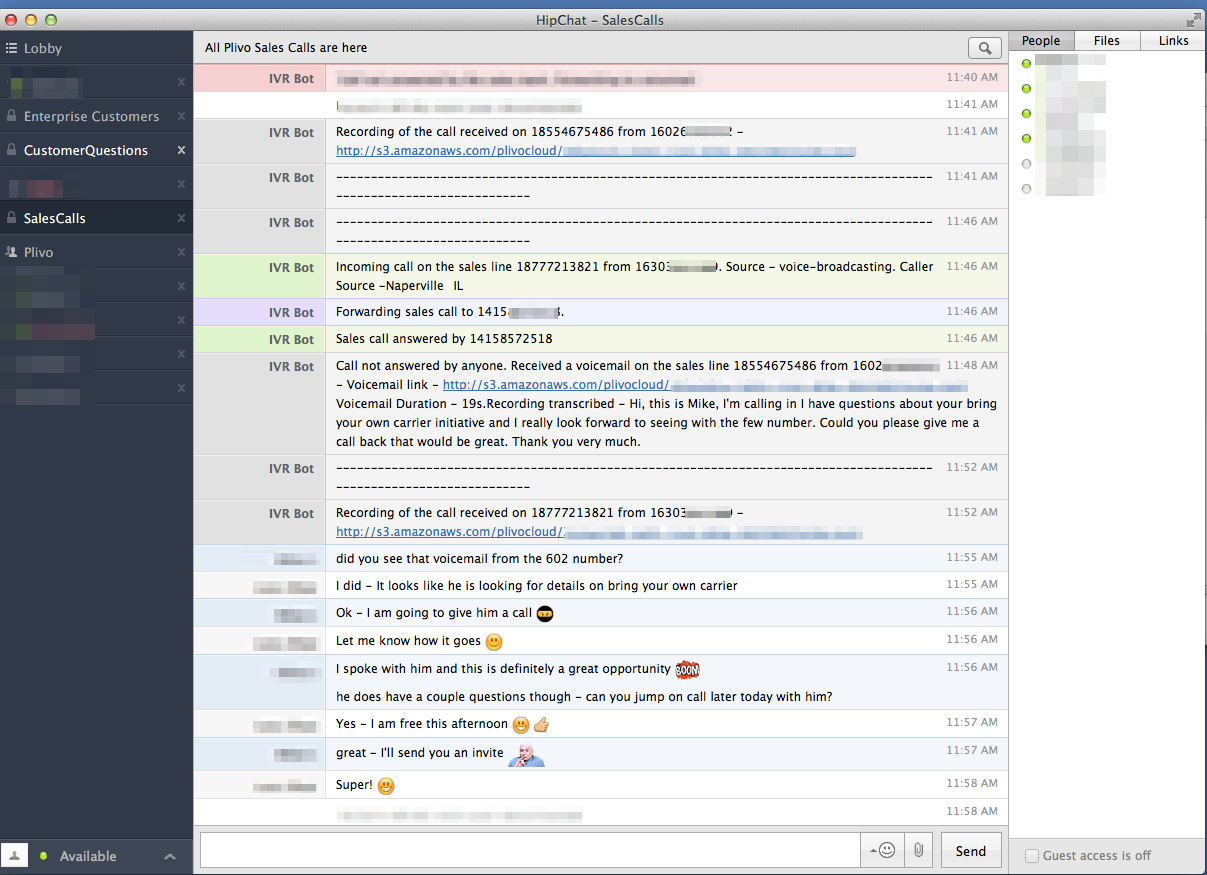 Here are some awesome features you will get with the bot:
The exciting part of all these features is that it is essentially Google Voice. Think about Google Voice as an app that uses a single phone number that does routing/fowarding, transcription, email, SMS, IVR, and voicemail, which is exactly what we're building here. This means that with a few changes to this HipChat API integration, you can build your own app that essentially emulates Google Voice. Be sure to look out for our follow up post that will feature this hack and include a GUI as well.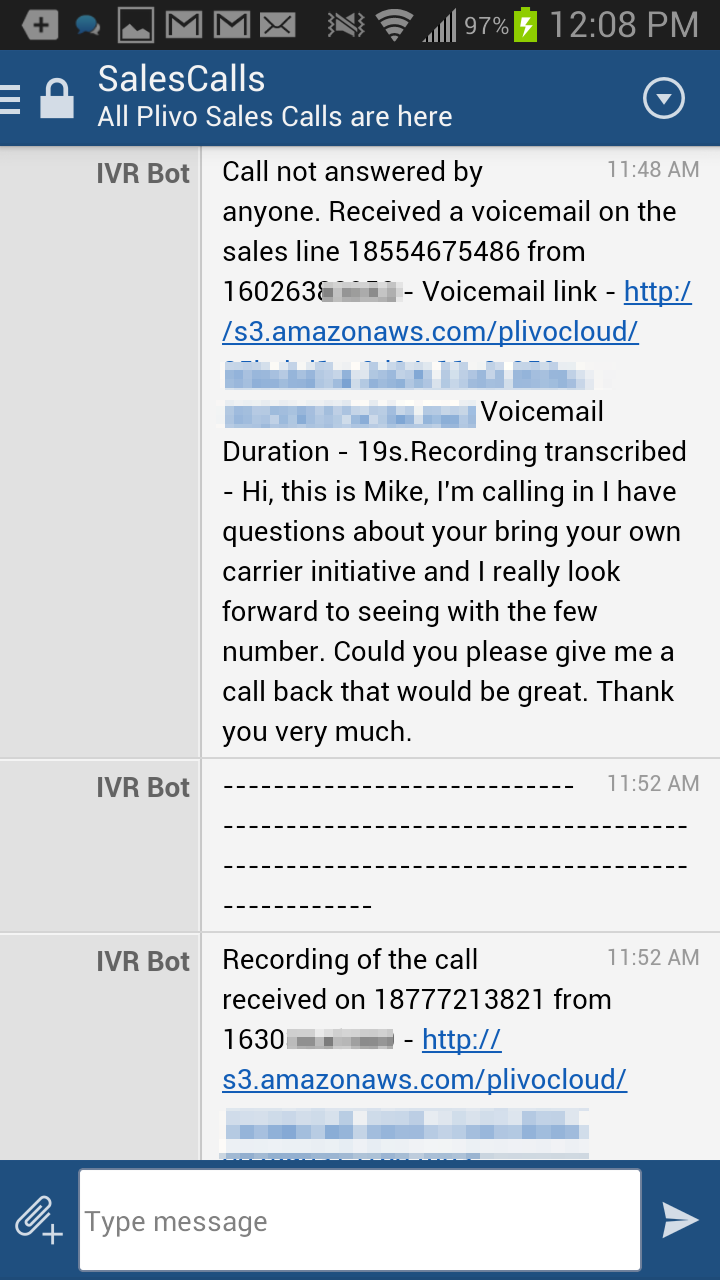 ---